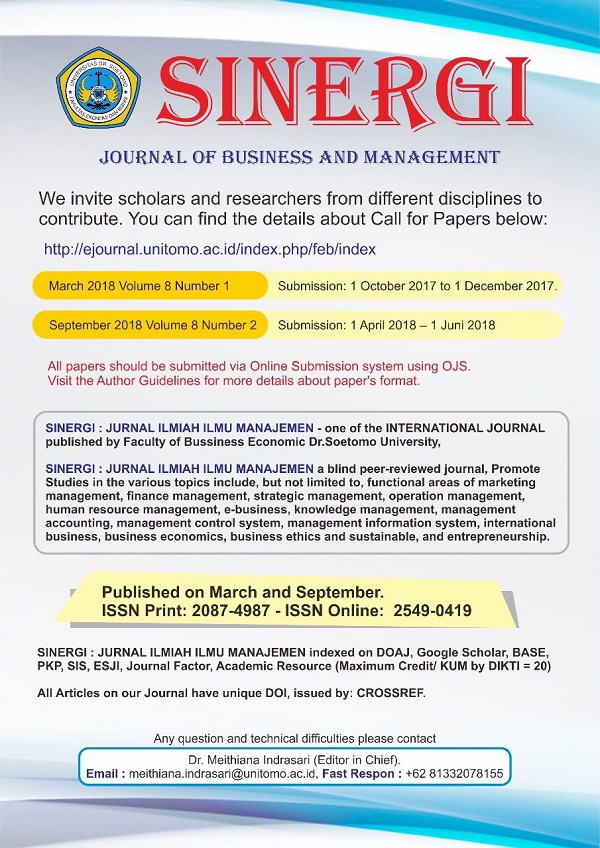 No announcements have been published.
INDEXED BY :

OFFICE :
Program Studi Magister Management
Economic and Business Faculty
Universitas DR Soetomo Surabaya
Semolowaru No. 84
SURABAYA, Jawa Timur
Phone. (031) 5926116/Fax (031) 59338935
E-mail: [email protected]
Situs Jurnal : http://ejournal.unitomo.ac.id/index.php/feb/index

SINERGI is licensed under a Creative Commons Attribution-NonCommercial-ShareAlike 4.0 International License.
View My Stats